This article contains affiliate links. If you use these links to buy something, we may earn a commission.
---
If your idea of a good Saturday night involves dressing down in your pajamas and curling up with a good book, then you've probably fantasized about building a career around your love of reading.
The good news is that your dream job doesn't have to remain a fantasy — you really can make a living from reading books all day. But while we can't promise you'll be allowed to work in your PJs, there are a few jobs out there that pay good money for you to keep doing what you love most.
If you're serious about turning your passion for reading into a lifelong profession, read on!
Below are 20 amazing careers for people who love reading.
20. Bookseller
Average hourly wage: $13.01
What they do: Booksellers help customers find and purchase books, offer reading recommendations, and organize displays and book signing events.
How to become: Many companies hire individuals with high school diplomas, or sometimes those who are still in high school. It's essential to have strong customer service skills and a knowledge of literary genres.
19. Proofreader
Average hourly wage: $21.66
What they do: Proofreaders review documents to ensure they're written accurately. Typical tasks include identifying spelling and grammatical mistakes, and enhancing readability.
How to become: The path to becoming a proofreader varies depending on specific fields. For academic and scientific proofreading, for example, you'll generally need at minimum a university degree in a relevant subject.
18. Publishing assistant
Average hourly wage: $22.60
What they do: Publishing assistants take on a wide range of tasks. These may include arranging meetings, maintaining communications with authors and content editors, and organizing data in weekly or monthly reports.
How to become: Most publishing assistants have a bachelor's degree, although it's possible to enter the field with a high school diploma or GED, depending on your skills and experience.
17. Researcher
Average hourly wage: $22.72
What they do: Researchers study specific subjects by gathering information and interpreting data. They may contribute to a team of researchers or work independently on a subject of their choice.
How to become: At minimum, researchers need to have a bachelor's degree in a relevant field, although a master's degree or PhD is preferred.
16. Literary agent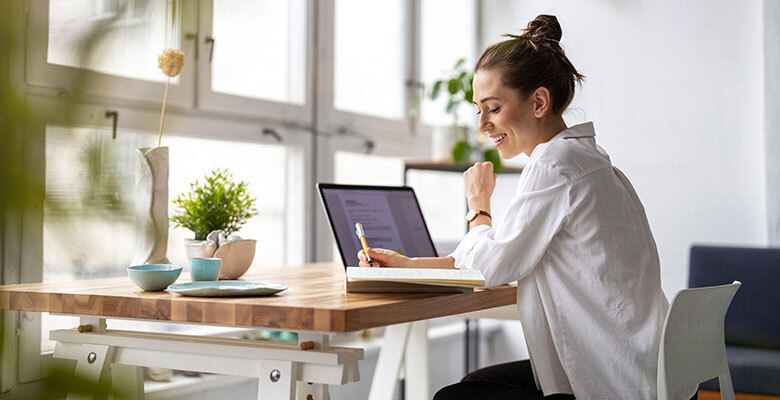 Average hourly wage: $25.00
What they do: Literary agents make it possible for aspiring writers and novelists to get their works published. They're responsible for pitching, negotiating and making sure that the book gets publicity.
How to become: As a literary agent, it's important to have a passion for literature and to have taken courses in a field such as English, communications or business management.
15. Paralegal
Average hourly wage: $27.03
What they do: Paralegals assist lawyers in preparing for court cases by drafting legal documents, conducting research, organizing evidence and developing legal arguments.
How to become: Most paralegals have at minimum an associate's degree or certificate in paralegal studies. Law firms occasionally hire recent graduates without prior experience.
14. Librarian
Average hourly wage: $29.42
What they do: Librarians aren't just tasked with stacking books on bookshelves. The role also requires you to teach information literacy skills to students and assist academics with their research.
How to become: Librarians typically need a master's degree in library science to secure entry-level work. According to the Bureau of Labor Statistics, employment in the sector is projected to grow 6% from 2021-2031.
13. Book critic
Average hourly wage: $30.32
What they do: Book critics write reviews, either positive or negative, about books they've read. If you have strong opinions about literature and want to work from the comfort of your home, this could be the role for you!
How to become: Book critics usually begin by creating a blog to build their market. Consider joining a book club or creating a network on sites like Goodreads.
12. Podcaster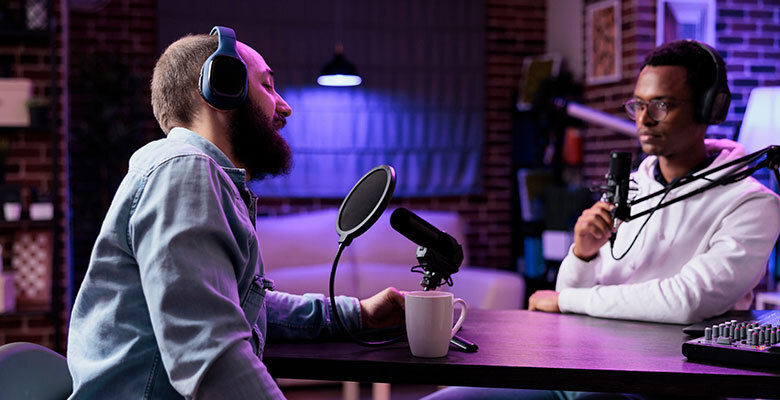 Average hourly wage: $30.00
What they do: Podcasters create content by recording audio programs and sharing them with an audience through digital downloads.
How to become: There are no formal education requirements to become a podcaster. It's important to be confident in having your voice heard, and to effectively communicate your message to your target audience.
11. Editor
Average hourly wage: $30.46
What they do: Editors often work for publishing houses that are on the lookout for talent who can improve their catalog. They're tasked with planning and revising materials for publication.
How to become: The first step to becoming an editor is to complete a bachelor's degree in English, journalism or creative writing. You should have proven experience as a writer and proofreader.
10. Archivist
Average hourly wage: $30.76
What they do: Archivists authenticate and protect important documents across all genres, from the original Dead Sea Scrolls to the first copies of the Harry Potter series*.
How to become: Archivists need a master's degree in a relevant field, such as public history, archives and records management, or library and information studies.
9. Grant writer
Average hourly wage: $31.97
What they do: Grant writers help organizations write grant proposals to raise funds for organizations. This includes conducting research on areas of funding and potential donors, and reviewing documents before sending them to funding bodies.
How to become: No universal education requirements exist to become a grant writer, but most companies require at least a bachelor's degree. Individuals who have studied English, journalism or communications are preferred.
8. Author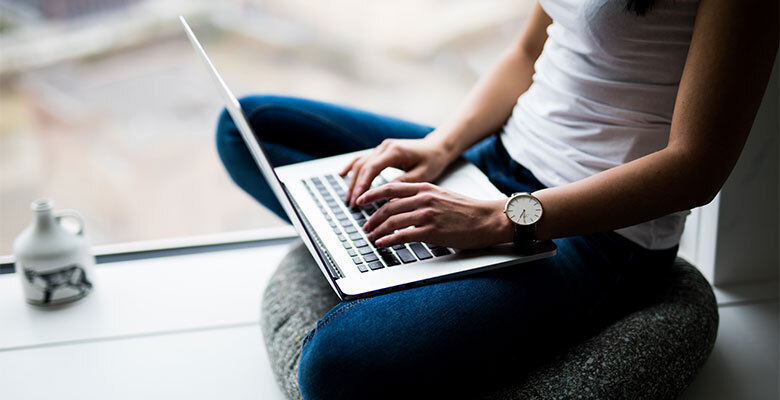 Average hourly wage: $33.42
What they do: Authors develop content for a wide range of media types. One of the most important skills great authors have is knowing great writing when they see it — and how to emulate it.
How to become: Authors and writers often have a degree in English, communications or journalism. Previous experience writing, such as a personal blog or for a media outlet, is important.
7. Book packager
Average hourly wage: $35.68
What they do: Books like Sweet Valley High*, Nancy Drew* and Goosebumps* were created with the help of book packagers, who commission writers, designers and artists.
How to become: Completing a bachelor's degree in a field such as business, communications or creative writing is the first step to becoming a book publisher. During your studies, you should consider completing an internship at a major publishing house.
6. Literary translator
Average hourly wage: $36.75
What they do: If you're a bookworm and also speak more than one language, then consider becoming a translator. Literary translators are hired by international publishing houses to translate foreign bestsellers.
How to become: There are no formal education requirements to be a translator, but completing a degree in the language you want to translate is an important step in securing work.
5. English literature professor
Average hourly wage: $37.14
What they do: As a university professor, your duties range from conducting research to teaching and delivering lectures and seminars within your faculty.
How to become: To rise through the ranks, you'll first need to complete a bachelor's and master's degree, followed by a PhD in your chosen area of study.
4. Literary scout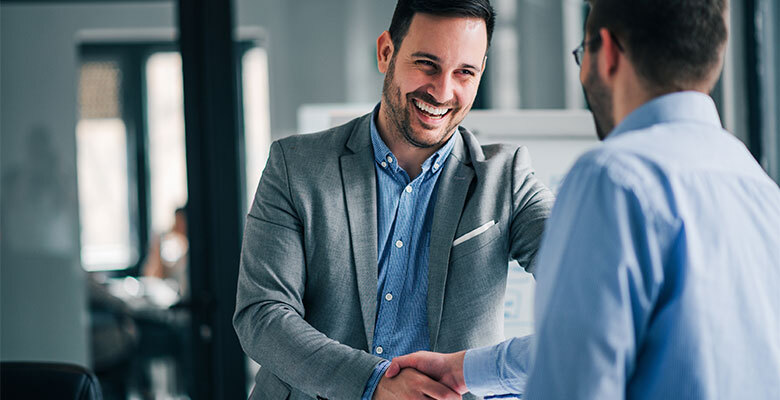 Average hourly wage: $39.07
What they do: Literary scouts are responsible for finding manuscripts to pitch and publish in foreign markets. For example, if one publishing house was considering publishing the manuscript for Crazy Rich Asians*, a book scout could pitch it to an alternate publishing house.
How to become: As a freelance book scout, begin by contacting scouting agencies. You should have a bachelor's degree in a relevant field.
3. Script reader
Average hourly wage: $43.00
What they do: Script readers read and review uncommissioned scripts and write reports detailing the positive and negative aspects of a script.
How to become: You should first pursue a degree in a field such as creative writing, media or screenwriting. Aspiring script readers commonly seek out internship positions while completing their degree program. You must have attention to detail.
2. Political scientist
Average hourly wage: $58.90
What they do: Political scientists normally work as researchers. They study the origins, operations and developments of global political systems. Being an expert in the field means reading books, journals, papers and other written materials related to politics.
How to become: In most cases, it's essential to complete a PhD in political science in order to establish yourself in the field.
1. Lawyer
Average hourly wage: $61.54
What they do: The most visible part of a lawyer's job is to represent clients in court and counsel clients on their legal rights. But lawyers also prepare materials for use in trials by reading large volumes of documents.
How to become: Lawyers need to have a degree in law and a state license to practice. Receiving a state license requires passing the bar exam.
Final thoughts
Nowadays, it's not impossible to find a job that's both financially rewarding and fulfilling. It's no different for people who love to read.
So, take a page out of your favorite protagonist's book and kickstart your reading career!
Are you a bookworm? Join the conversation below and let us know which of these jobs you like the most!
Originally published on September 17, 2018. Contains contributions by Melina Theodorou and Michi Ancheta.